Pocket Dungeon Pack - Keep on the Shining Isle
$

30.00

CAD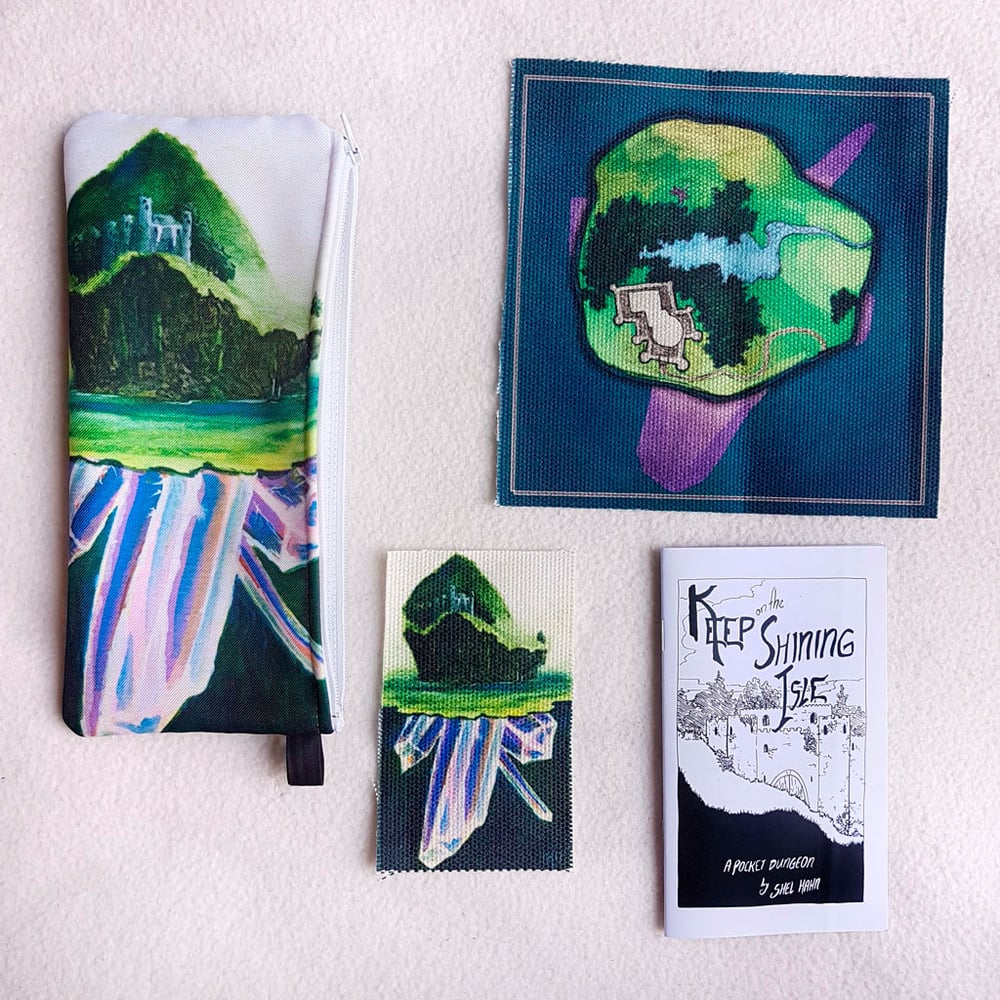 Pocket Packs are back in (limited) stock! Thanks for your patience!
Pocket Dungeon Packs presents: Keep on the Shining Isle, a tabletop RPG dungeon zine!
Keep on the Shining Isle is a system-agnostic dungeon featuring a haunted ruin, a mystery cult and some very tempting apples.
Pick this up to send your home campaign on a memorable sidequest, or try out your favourite new system with this 1-2 session scenario. Written and published by Shel Kahn as the first of many Pocket Dungeons.
Each pack comes complete with:
24 page 3.5 x 6" black and white zine
zine centerfold black and white map
6 x 6" fabric island map
a patch of the cover art
a matching pencil
all tucked into a 9 x 4" canvas zippered pouch.
If you already purchased this zine and would just like the fabric assets, those are now available to purchase as well! Choose the second option, "JUST THE FABRIC ASSETS" and receive everything you need to turn your already-owned Keep on the Shining Isle zine into a full Pocket Dungeon Pack!
If you would like to own this in digital format, you can grab a PDF right here on Gumroad or add it to your DTRPG Bookshelf Here!
All prices are in CAD.
Share