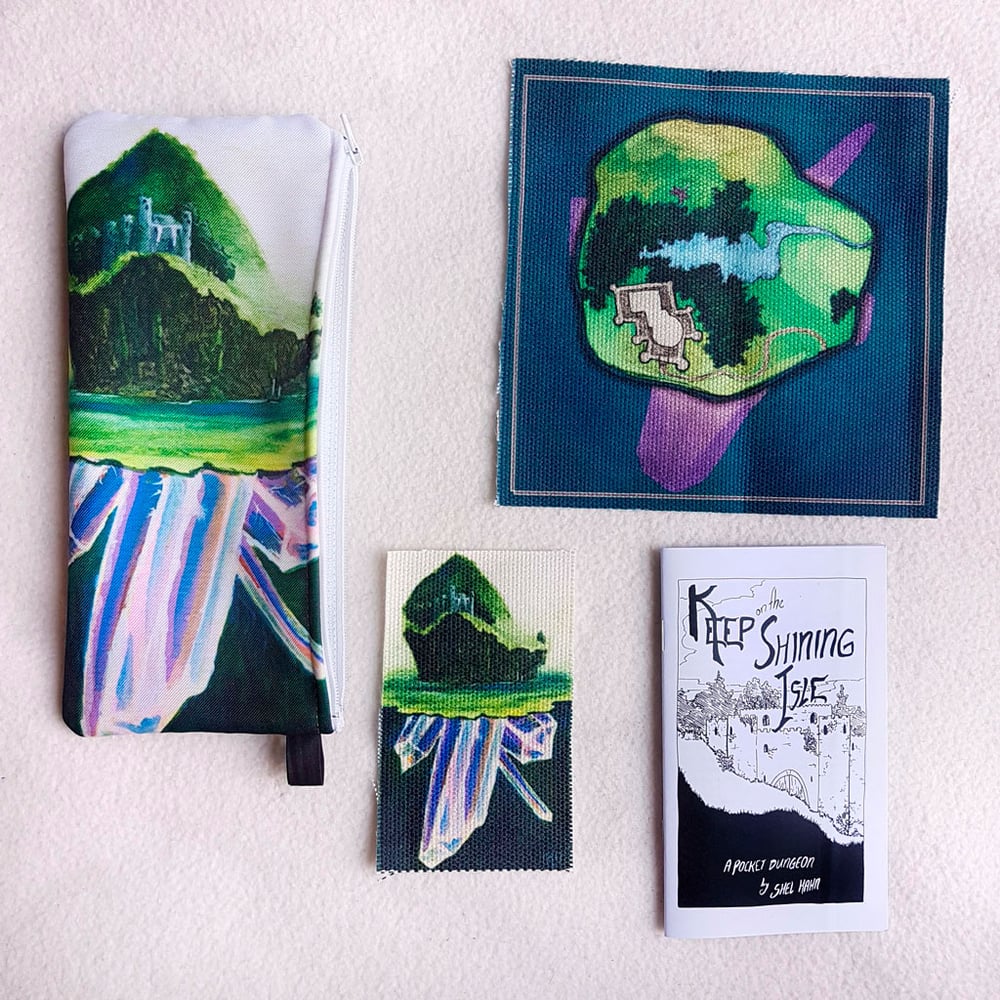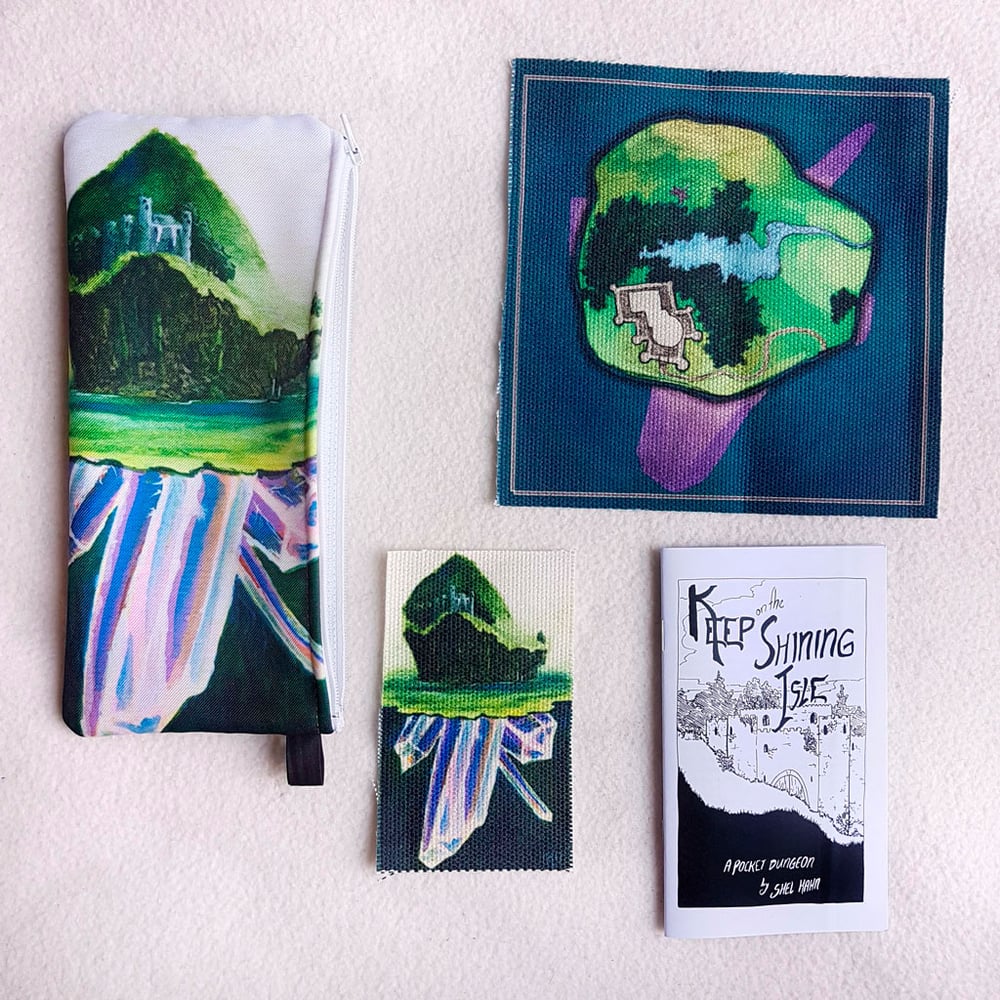 Pocket Dungeon Pack - Keep on the Shining Isle
$30.00 / Sold Out
Pocket Dungeon Packs presents: Keep on the Shining Isle, a tabletop RPG dungeon zine!
Keep on the Shining Isle is a system-agnostic dungeon featuring a haunted ruin, a mystery cult and some very tempting apples.
Pick this up to send your home campaign on a memorable sidequest, or try out your favourite new system with this 1-2 session scenario. Written and published by Shel Kahn as the first of many Pocket Dungeons.
Each pack comes complete with:
24 page 3.5 x 6" black and white zine
zine centerfold black and white map
6 x 6" fabric island map
a patch of the cover art
a matching pencil
all tucked into a 9 x 4" canvas zippered pouch.
Preorders for batch 3 will open in early July - sign up to the mailing list to be notified whenever new things go live right here!
If you would like to own this in digital format, you can grab a PDF right here on Gumroad or add it to your DTRPG Bookshelf Here!
All prices are in CAD.